Anders Commercial Properties
We are an Atlanta-based commercial real estate advisory and brokerage firm serving the office, industrial, and retail sectors, and we specialize in exclusive tenant representation. Our proactive and strategic approach to evaluating and understanding the real estate portfolios of our clients allows us to assist in achieving long-term business objectives.
Real estate is the second or third largest expense for our clients. That's why it's essential to partner with a professional firm that can offer seasoned expertise regarding the market, trends, and opportunities. We can assist with a broad scope of specialized services, including leasing, purchasing, property management, property tax consulting, mergers and acquisitions consulting, and lease abstracting.
Because we are based in the largest metro area in the southeast, we are uniquely positioned to conduct business both locally and nationwide. Further, we are part of the prestigious, invitation-only Alliance of Tenant Representatives, an organization comprised of the top corporate real estate firms that represent tenants and purchasers.
Our sole commitment to tenants and purchasers means that our services are "conflict-free." In other words, we have a fiduciary duty to our clients, pledging to protect our clients' interests with integrity, intelligence, and the highest level of professional service.
Our Approach
At Anders Commercial Properties, we carefully evaluate every opportunity in order to understand the organization's culture, objectives, and goals. This process helps us determine if the potential client's project is a mutually good fit. Once we begin work, we are steadfast in achieving an ideal outcome on their behalf.
Meet Kirk Anders, Founder and CEO
Founder and principal of Anders Commercial Properties, Kirk Anders is experienced and uniquely qualified to not only serve the leasing and purchase needs of businesses throughout the southeast United States but also nationally.
With a Bachelor's Degree in Finance from Auburn University, Kirk's commercial real estate career spans more than twenty years. That, coupled with his tenure in the banking industry, enables him to provide holistic solutions with the client's short- and long-term objectives in mind. As one of the top-producing brokers in Atlanta, Kirk has completed brokerage transactions valued at more than $23,000,000 in the past two years alone.
Described as steady, consistent, and extremely knowledgeable in the complex leasing and sales processes, Kirk nurtures long-term client relationships by maintaining high ethical standards and not cutting corners. Kirk's business philosophy is relational, not transactional, and this is best demonstrated by his representation of a portfolio client since 1992.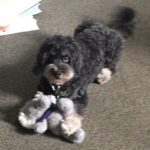 While he has represented parties on all sides of the commercial transaction, his primary focus for more than a decade has been and continues to be the conflict-free representation of tenants and purchasers. Every company has unique needs, and these don't normally align with those of the landlord, presenting numerous conflicts of interest when representing both sides in a transaction. As a result, Kirk decided to make his firm conflict-free, representing only tenants and buyers. However, because of Kirk's experience in representing landlords, he understands not only how they think, but also their motivations, and this gives his clients distinct advantages.
Kirk is the Georgia member of the distinguished Alliance of Tenant Representatives, with 22 offices in the United States and two in Europe. He is also an active member of ETRO, an Atlanta-based tenant representation organization, and he continues to serve as Planning Commissioner for the city of Dunwoody since its founding in 2008, where he was an original Planning Commissioner. Because of his comprehensive industry knowledge, he also provides expert witness services, and he recently represented one of the largest insurers in the U.S. in a property liability case.